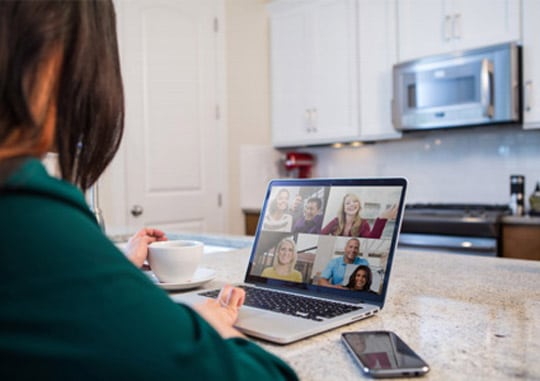 So by now, a large part of the country (if not the world) is in some sort of lock-down or stay-at-home order from their local government. One place that has been greatly impacted is your local church. Most have closed, on their own accord, to weekend gatherings. Smaller churches may have even shut their doors completely, while others have been able to gather virtually online with Facebook being where I see a large number of our local churches offering an online weekend service as long as messages, updates and prayer time offered throughout the week online.
Another area that has been affected by all this, is the small group gathering. These small groups are often more than just Bible study groups (though that is still an important aspect of many of them) and are groups that serve their communities in some way.
I've belonged to a small group of families for a few years now. While primarily a Bible study group, we do also look for opportunities to serve. Now we meet online and while it's not quite the same as meeting together where we share a meal and fellowship before our study, this new online world is still nice and has allowed us to connect weekly and share that time together.
This forced time of isolation has also given me time and ease to join a few other Bible studies online. While it will be tough to maintain all of these when we begin to meet in person again, the ease of jumping online to meet is a great convenience.
In fact, in my case, I meet with one group for an hour and then immediately jump to another group after that one for another hour study with a different group of guys. This obviously would not be possible when we start to meet in person again.
I am curious how things will change in the post-pandemic world. While the face to face meeting is preferred in most cases, the option to have online connections like this has opened up a whole new world of possibilities.
I encourage everyone, to not stay isolated in this time of isolation. Use the technology we have available to us today to find a small group or Bible study group that is currently meeting online. I think you'll find that it makes this time of stay-at-home much more palatable and will help you to be part of the church that has left the building.